Easy Debt Collect - Credit Risk Management
No Collection No Commission with No Hidden Charges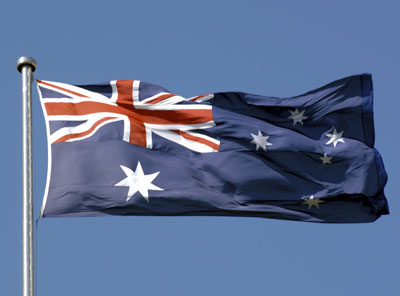 Credit Management is implementing and maintaining a set of policies and procedures to minimise the amount of capital tied up in debtors and to minimise the exposure of the business to bad debts

money doesnt normally grow on trees
You can minimise your outstanding accounts and the likelihood of bad debts by implementing some standard credit management policies. Some of the following commonly used policies and procedures may be appropriate for your business.

keep acurate records
Prepare a written quote for clients specifying what will be supplied when the work will be done and when and how payment is to be made. Obtain a written acceptance of the quote. Revise quotes and obtain written acceptance for any variation to the original contract.

balance your money
Ask customers for a deposit to cover your costs and overheads as an indication of their ability/intention to pay.
Include your terms and conditions of trade in your quote and related documentation. If you intend to include a penalty for late payment this should be included in your terms of trade.

watch your money grow
It may be appropriate to include in your terms of trade a retention of title clause. This enasbles you to retain ownership of the goods until the goods are paid for which may be important if the client is unable to pay.
If credit is sought ask the client to complete a credit application.For our Customers we can devise this document to suit your needs free of charge.
Phone now for an obligation free quote
No Collection
No Commission
Custom Commercial Services Pty Ltd
Sydney

South Coast
ph (612) 9544 7222 . . . . . . . fax (612) 9522 4490
Debt Collect Albury,Albury Debt Collect Debt Collect Armidale,Armidale Debt Collect Debt Collect Ballina,Ballina Debt Collect Debt Collect Balranald,Balranald Debt Collect Debt Collect Batemans Bay,Batemans Bay Debt Collect Debt Collect Bathurst,Bathurst Debt Collect Debt Collect Batlow,Batlow Debt Collect Debt Collect Bega,Bega Debt Collect Debt Collect Bentley,Bentley Debt Collect Debt Collect Bermagui,Bermagui Debt Collect Debt Collect Berrima,Berrima Debt Collect Debt Collect Berry,Berry Debt Collect Debt Collect Binalong,Binalong Debt Collect Debt Collect Blayney,Blayney Debt Collect Debt Collect Blue Mountains,Blue Mountains Debt Collect Debt Collect Booligal,Booligal Debt Collect Debt Collect Boorowa,Boorowa Debt Collect Debt Collect Bourke,Bourke Debt Collect Debt Collect Bowning,Bowning Debt Collect Debt Collect Bowral,Bowral Debt Collect Debt Collect Braidwood,Braidwood Debt Collect Debt Collect Campbelltown,Campbelltown Debt Collect Debt Collection Albury,Albury Debt Collection Debt Collection Armidale,Armidale Debt Collection Debt Collection Ballina,Ballina Debt Collection Debt Collection Balranald,Balranald Debt Collection Debt Collection Batemans Bay,Batemans Bay Debt Collection Debt Collection Bathurst,Bathurst Debt Collection Debt Collection Batlow,Batlow Debt Collection Debt Collection Bega,Bega Debt Collection Debt Collection Bentley,Bentley Debt Collection Debt Collection Bermagui,Bermagui Debt Collection Debt Collection Berrima,Berrima Debt Collection Debt Collection Berry,Berry Debt Collection Debt Collection Binalong,Binalong Debt Collection Debt Collection Blayney,Blayney Debt Collection Debt Collection Blue Mountains,Blue Mountains Debt Collection Debt Collection Booligal,Booligal Debt Collection Debt Collection Boorowa,Boorowa Debt Collection Debt Collection Bourke,Bourke Debt Collection Debt Collection Bowning,Bowning Debt Collection Debt Collection Bowral,Bowral Debt Collection Debt Collection Braidwood,Braidwood Debt Collection Debt Collection Broken Hill,Broken Hill Debt Collection Debt Collection Byron Bay,Byron Bay Debt Collection Debt Collection Camden,Camden Debt Collection Debt Collection Campbelltown,Campbelltown Debt Collection Debt Collection Canowindra,Canowindra Debt CollectionDebt Collection Albury,Albury Debt Collection